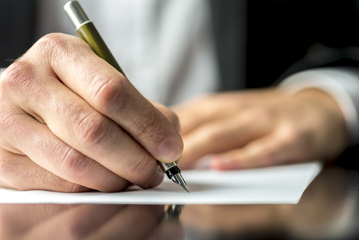 About Us
Ochalik & Michalczyk, a partnership Lawyer's Office was established in result of tightening
co-operation between the lawyer's offices of Piotr Ochalik and Jacek Michalczyk and mutual trust strengthened with numerous successive operations. Another reason favoring the decision concerning the merger was the desire to establish strong position on the market of legal services and to specialize in legal servicing of local and foreign business enterprises.
The Company provides legal services through fully qualified and experienced lawyers.
We are experienced in providing complex services to business entrepreneurs and public entities both in the form of external service and within the frames of the client's internal
structures – in current affairs and also in accomplishment of investment projects, negotiations and settling of disputes. Depending on the client's needs we are able to provide services
on a continuous basis as well as immediate legal advice. We represent our clients in proceedings before common and conciliatory courts as well as in all types of administrative proceedings.
Ochalik & Michalczyk Lawyers' Office co-operates with other lawyers' offices, certified accountants, tax advisors, financial analysts, specialists on acquiring
EU funds and experts in many disciplines, thus ensuring complexity and effectiveness of provided services. Piotr Ochalik is a member of "Forum Network of Independent Attorneys and Barristers", the organization associating lawyers' offices from Koszalin, Lublin, Łódź, Poznań, Rzeszów, Suwałki, Warsaw
and Wrocław.